Agility Park
Calling all agility champions and all those curious about the sport but have never tried it before. Our agility park is open year-round! The weatherproof equipment is a close replica of the agility equipment used in classes; it will withstand our cold Canadian winters. So come on out, weave through some poles, jump through some hoops or just go for a stroll on the dog walk.
Book Now
Features
The agility park features a whopping 1-acre field with plenty of agility features. In addition to the agility equipment, it also includes a picnic table, a BBQ for rent, a garbage bin, a poop bag dispenser, access to the porta potty, and a shed to store seasonal equipment. This park is available for 30 or 60-minute bookings.
6 Weave Poles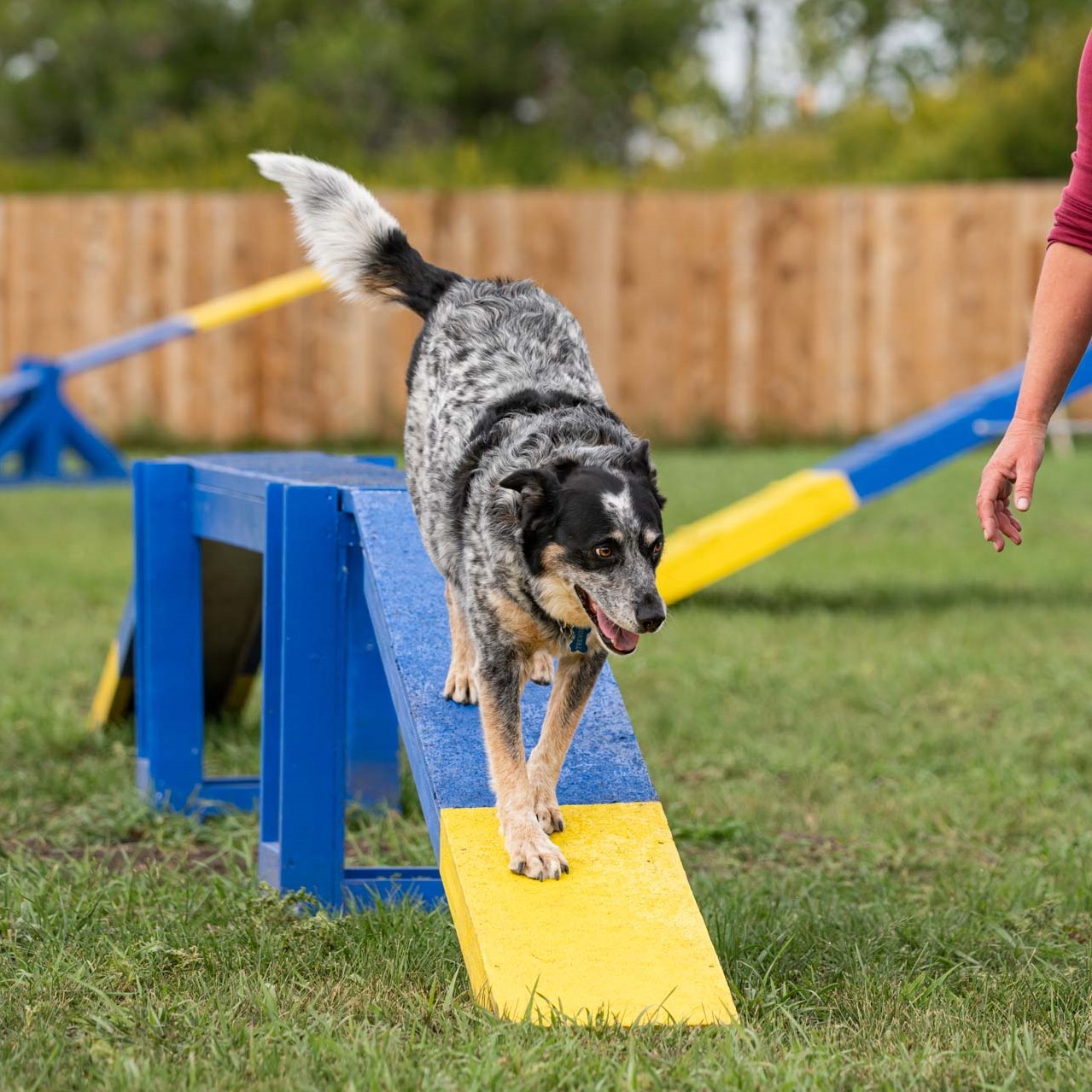 Low Rise Dog Walk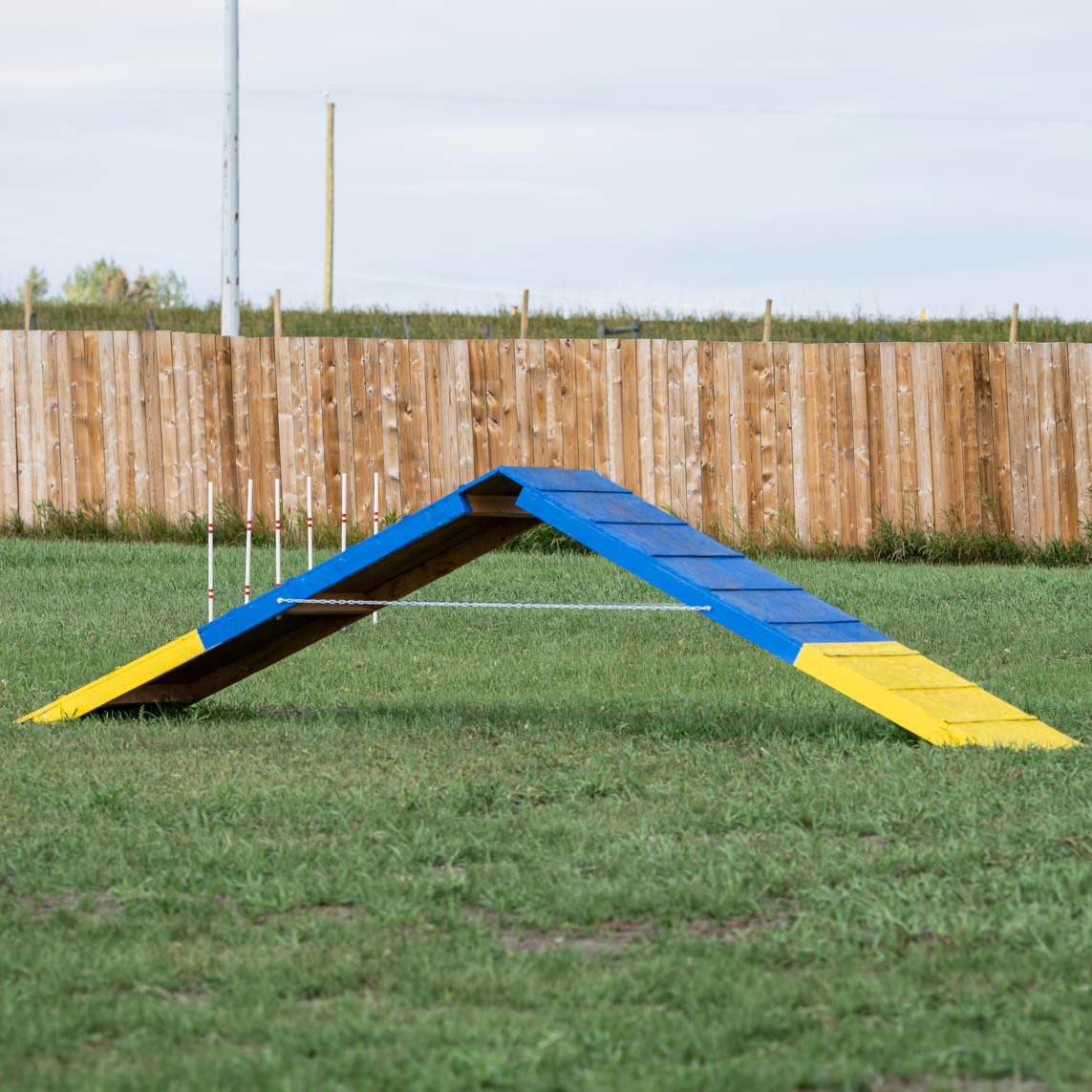 A-frame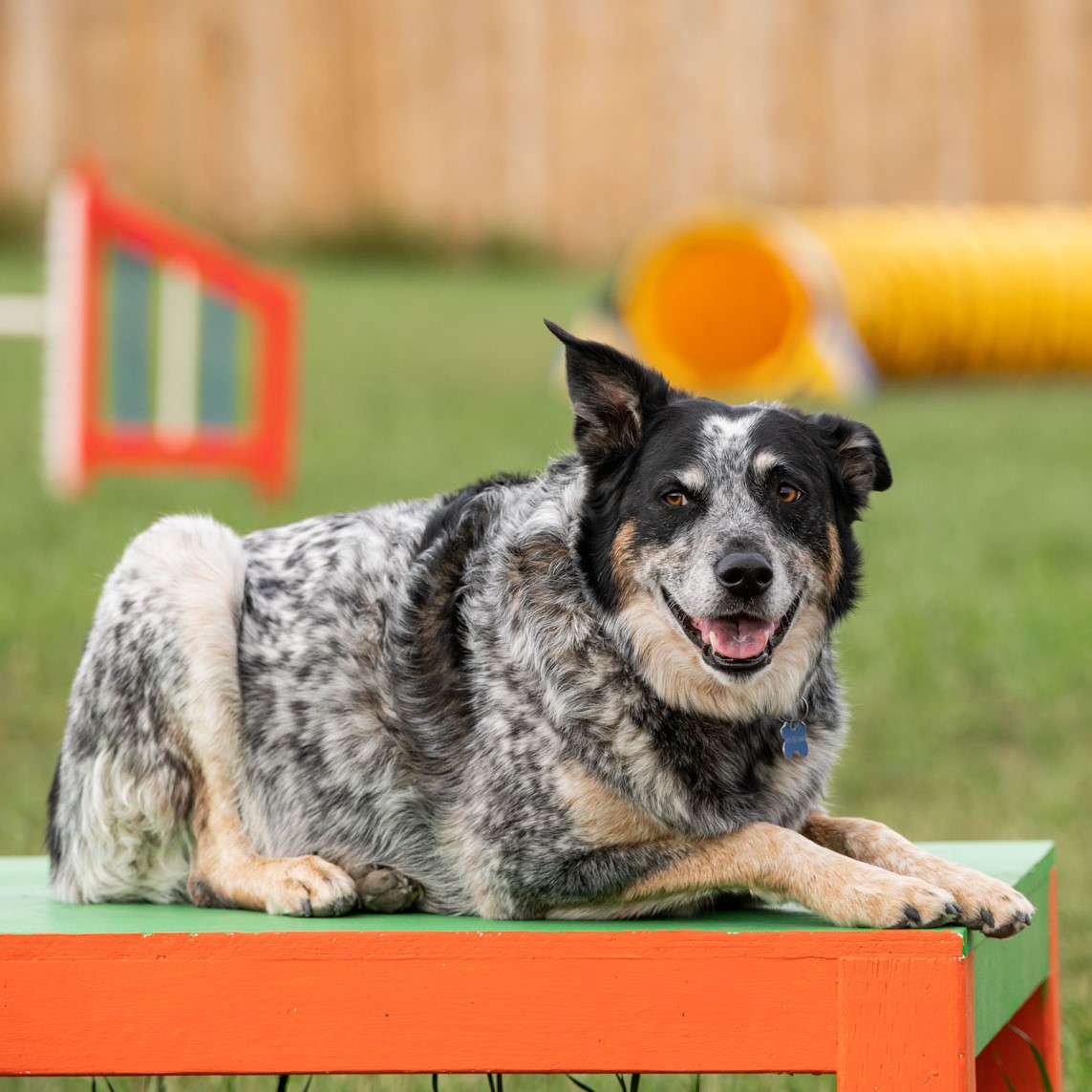 Table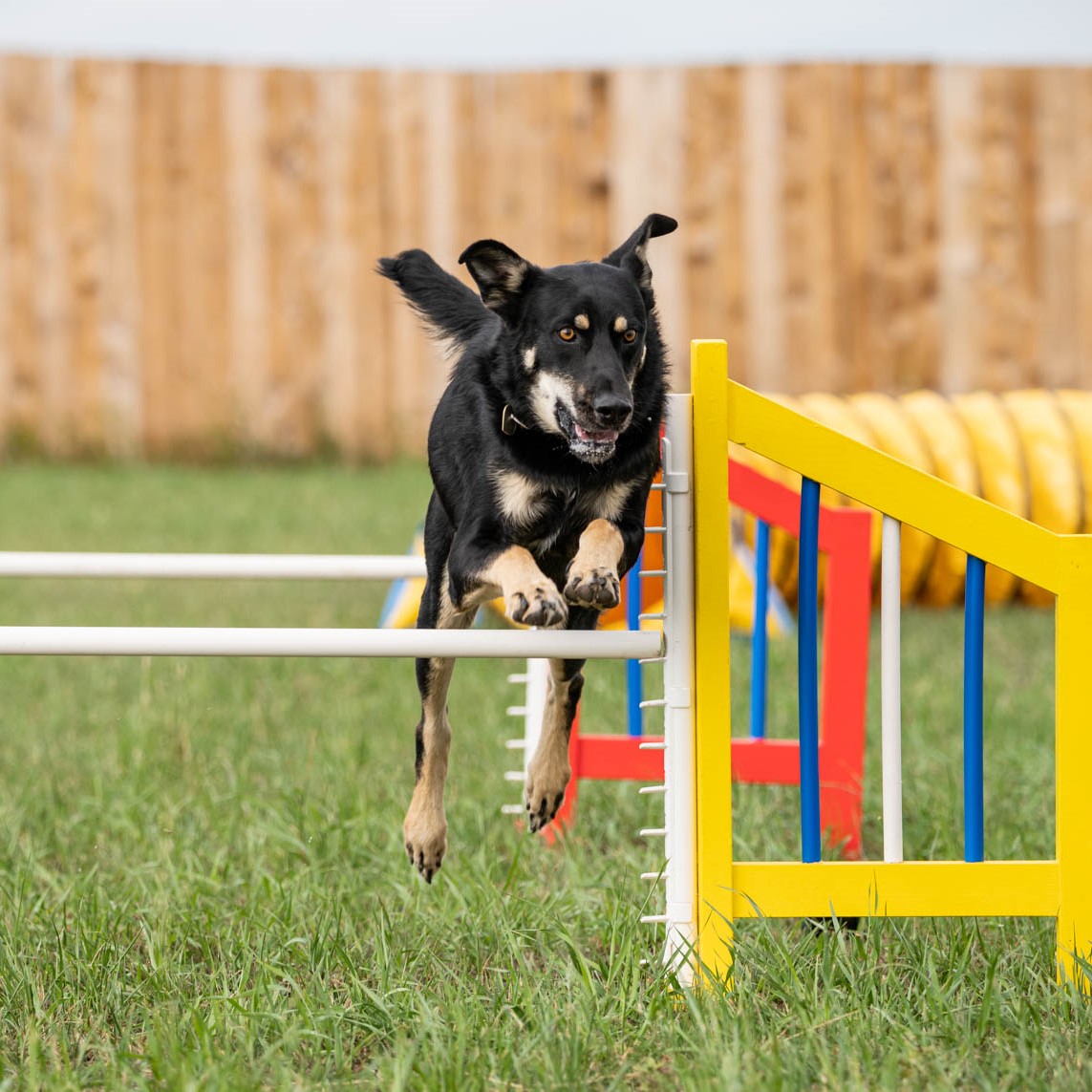 2 Jumps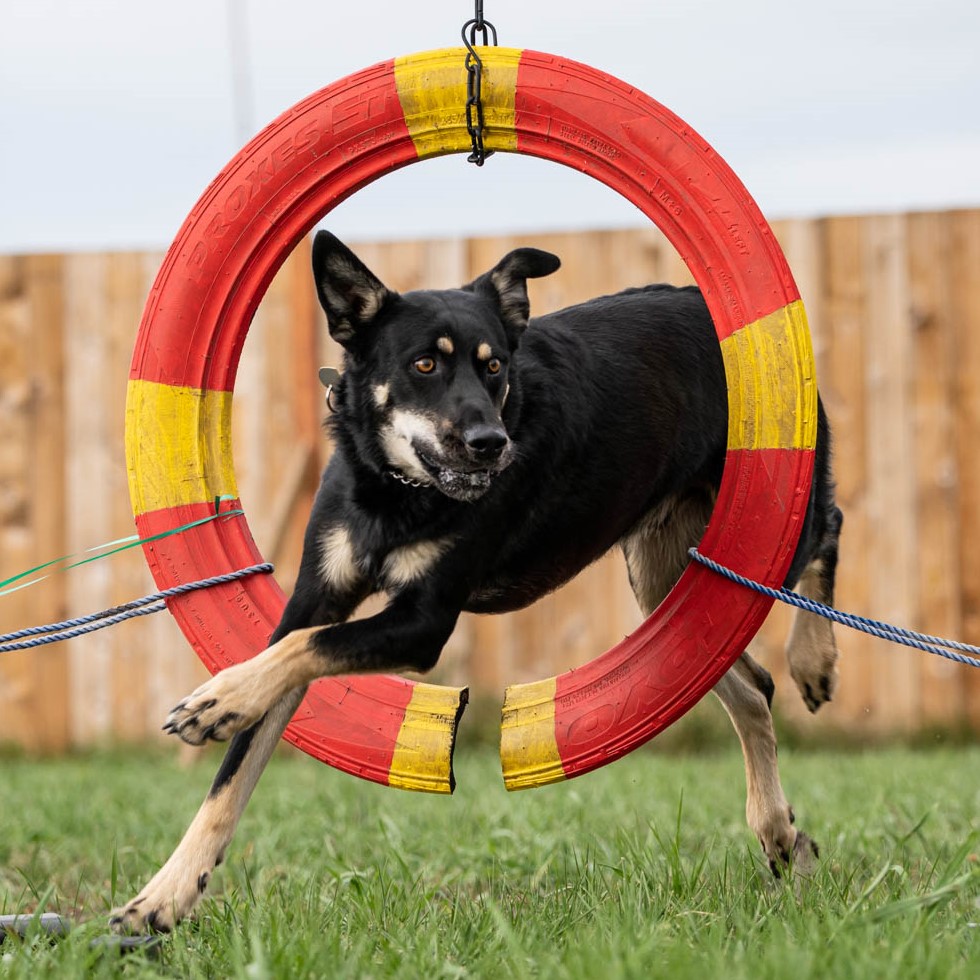 Tire Jump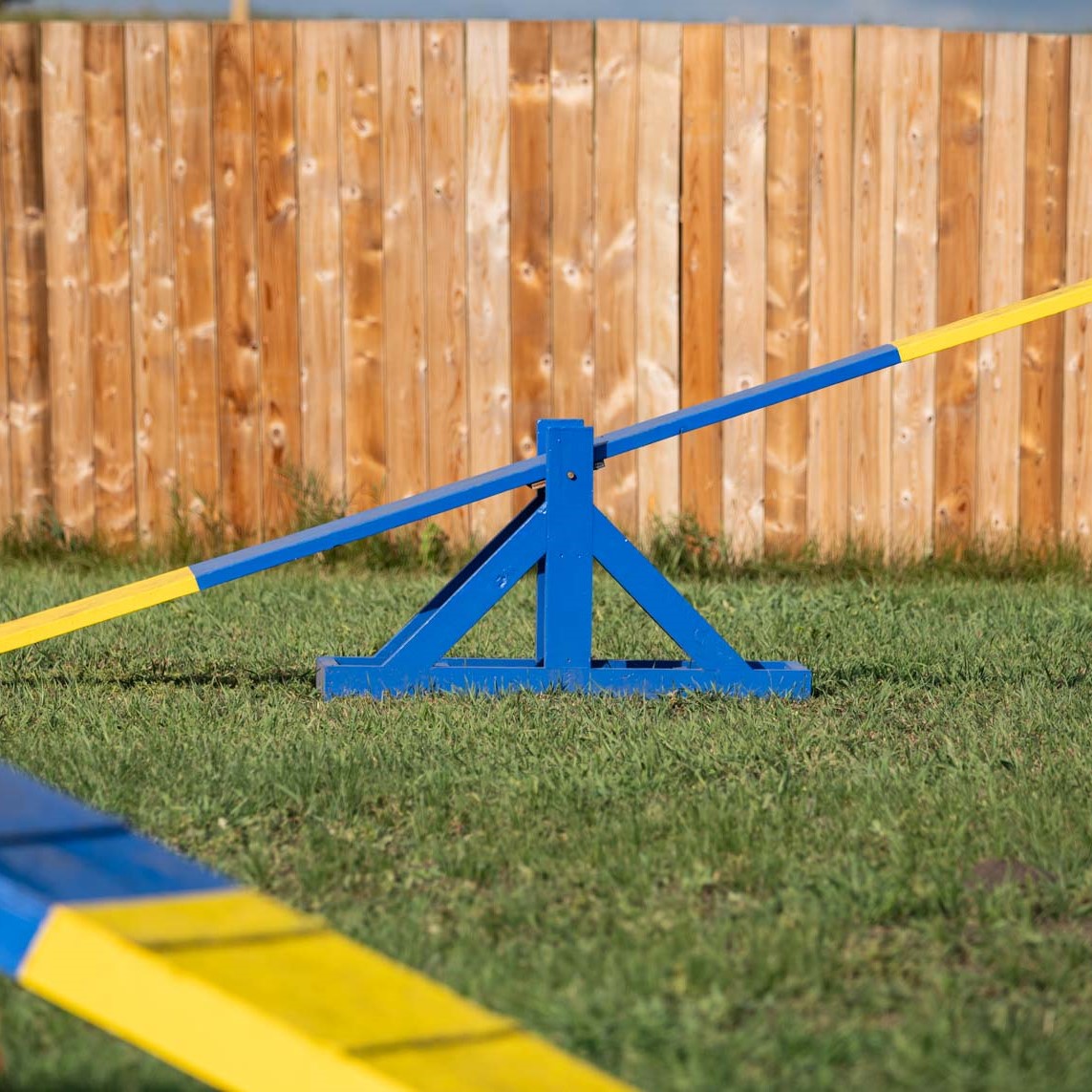 Teeter
*Advanced use only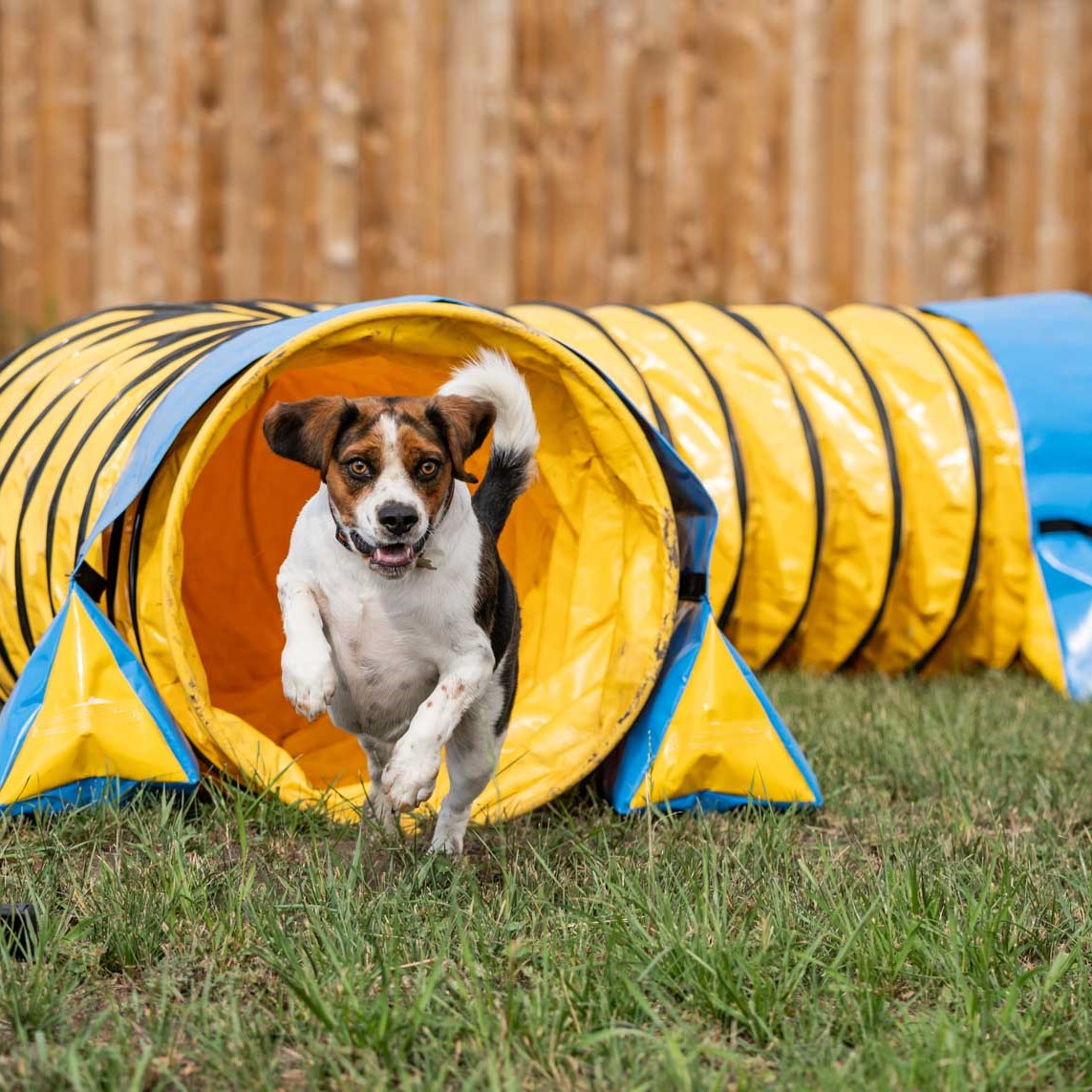 CKC Agility Tunnel
*Summer time use only
The agility park is ideal for introducing dogs to agility in a safe environment to gauge their interest as well as for dogs at all levels of agility.
Benefits
Security lock on the gate to keep unwanted onlookers out of the park.
Private use of the equipment to experiment or brush up on skills.
Option to invite up to 2 households to join you.
Book your Agility Park Session Today!
Book Now